You can now connect a customer display to your Elementary POS cash register. This enables your customer to view their receipt before the payment. In this article, we'll describe more in detail what can you use a customer display for, how to set it up and how to switch in between the cash register and customer display mode.
What is a "customer display"?
It is a second display linked to a specific Elementary POS cash register. You can use it to preview the receipt directly to the customer and allow them to see the prices of separate sales items, as well as the final sum.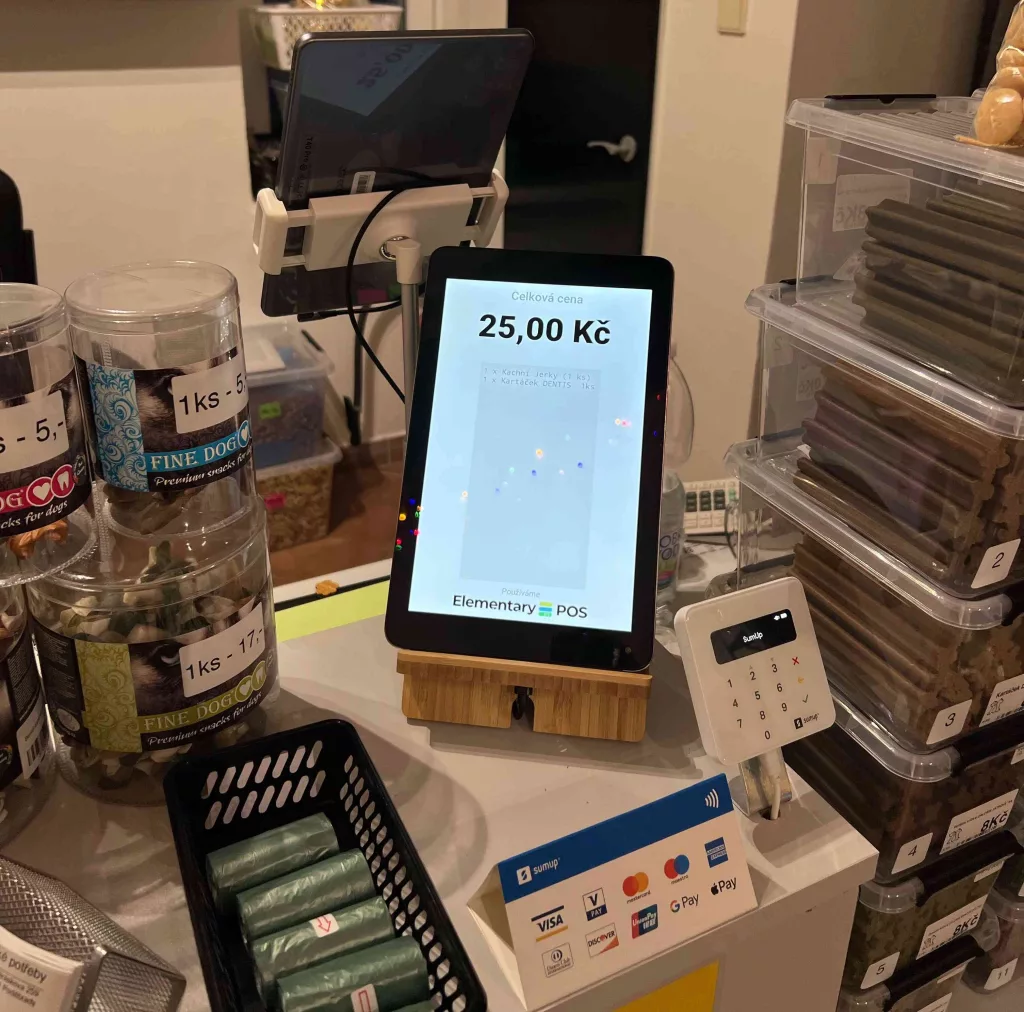 What do I need to create a customer display?
Elementary POS allows you to create a customer display using another phone or tablet.
Of course, you'll need to install Elementary POS on the device where you would like to run the customer display.
How do I create a customer display?
Go to the Settings and select "Customer Display". Choose which cash register the customer display should monitor and confirm with a click. This will put the device in "customer display mode".
In order to use the customer display feature, you will need internet connection.
How does the customer display work?
Whenever you start a new receipt at your cash register, the sales amount and all other information will also automatically appear on the customer display. In addition to the amount, the customer also sees the note on the receipt, the type of payment and, in the case of a cash payment, the amount they paid and how much will be returned to them.
How to exit the customer display mode?
To switch Elementary POS back to a cash register, tap the "Exit Customer Display" button which will briefly appear in the top side of your screen, just after you open the app. Our of security reasons, this button only shows up for a couple of seconds. To make it reappear, exit and reenter your app (you can do this by exiting the full screen mode of your app, opening a different app and then reentering Elementary POS).
Do you have any further questions regarding the customer display? If so, don't hesitate to get in touch with us at support@elementarypos.com.