Newly, you can allow your customers to comfortably order items with a QR code from their mobile phone. This remote ordering system is very simple and can save you a lot of time.
To access this feature, go to Company Settings in the Elementary POS Back Office. There, you'll find the Remote Order option.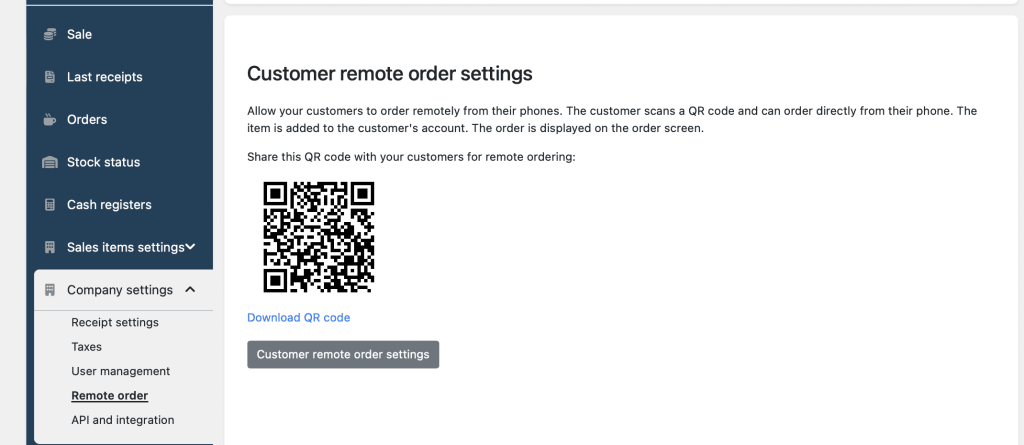 The QR code can be scanned by a mobile device and the orders will automatically appear on your kitchen or bar display.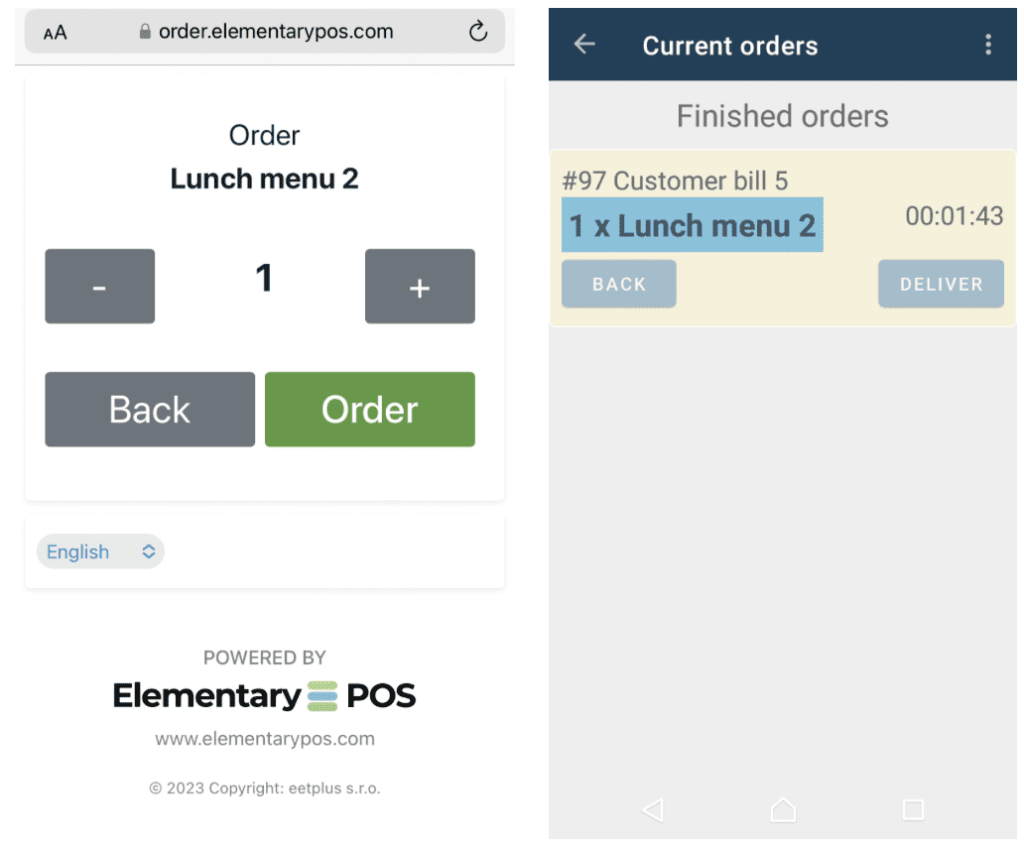 In the Orders tab, you can easily monitor orders in progress as well as completed ones.
The remote ordering system can be paired with a screen that will be showing which orders are ready to be picked up, or an order numbering system, if you are used to give out orders based on numbers.
You can even set up a separate screen for each order status (In Progress or Finished), or for different order categories (Food or Drinks).
Setting up your remote orders
In the remote order settings, you can choose which categories of sales items should appear for your customers after they scan the QR code.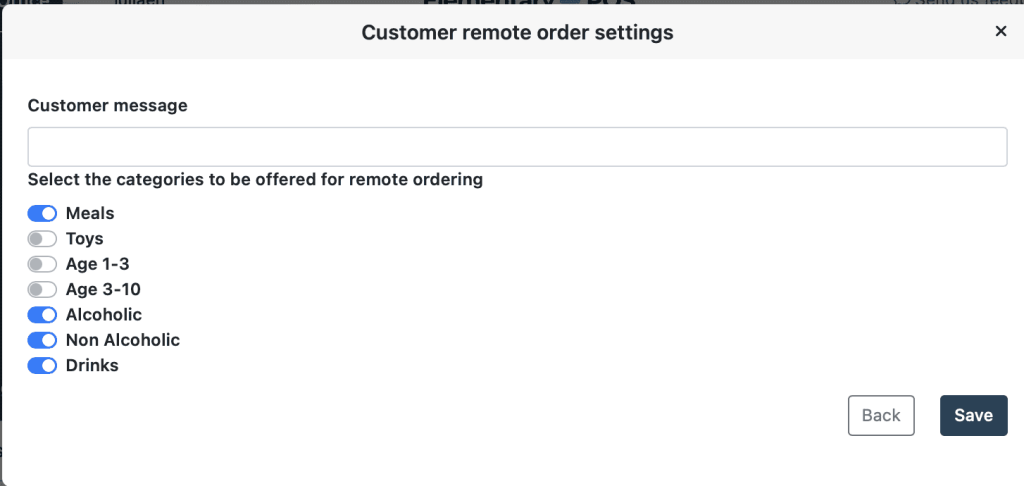 How does this work for the customer?
Once a customer scans the QR code, they can select the desired quantity of each item to place an order. Their order will be assigned a unique number that remains unchanged, even if they decide to add more items later on.
Why does remote order numbering start at #30?
In the case of remote orders via QR code, the numbering of orders is set to start at 30. This is so that remote orders do not get confused with open bills (tables), if you have them set up in the application.
How to manually change the remote order number?
In the Orders in Progress tab, tap on the order where you want to change the number. Next, tap the order number in the upper left corner of the screen. Now you can edit the order number.